Bartending Courses Melbourne
Our range of bartending courses have been developed to ensure you gain the confidence and skills needed to get a job working at a bar in Melbourne, or anywhere in Australia. Whether you are seeking full time work in the industry, or just looking to pick up a few shifts part time, working as a bartender can be a rewarding and exciting way to earn money, develop new skills, and enter a vibrant, growing industry.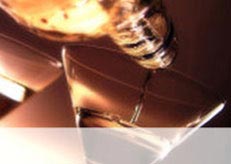 Bartending Courses
Our bartending course emphasises hands-on, practical training. Classes are conducted in purpose built training bars and classrooms designed to simulate what working in the industry is really like. We understand that theory alone is not enough to give you the bartending skills and confidence you need – so we take pride in giving you hands-on opportunities to develop your abilities. During your training, you will be able to extensively practice making cocktails, using beer lines, pouring and serving drinks, serving customers and much more.
Upon completion of the bartending training, you will attain an RSA certificate and the following Nationally Recognised Units of Competency:
•    SITHFAB201 – Provide responsible service of alcohol
Bartending Course Frequency:
•    Daytime – Every Week
•    Evening – Monthly
•   Weekend – Monthly
This training is delivered by the Victorian Bar School (TOID: 3722)