Operating a bar is a position unlike just about any other in the food service industry. Even restaurants that serve alcohol are a bit different due to the different types of customers that they inherently attract. If you want to make sure that you have both the knowledge and the talent that it takes to successfully run the bar of your dreams, you'll need to keep a few key things in mind.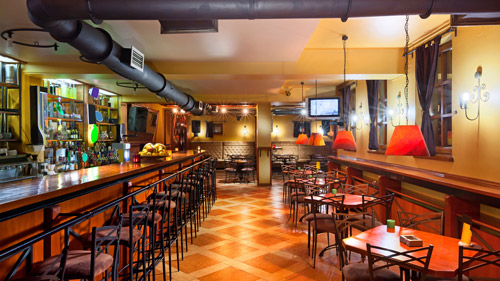 Run Your Own Bar
Legal Responsibilities
One of the most important things that you need to understand as a bar operator or owner is what type of legal responsibilities that you and your staff will have regarding your decision to serve alcohol.
As the person serving drinks all night long, it is your responsibility to identify certain customers who may have had too much or who may be in no position to drive a car. You'll need to learn both how to foster a fun and welcoming environment and know when to say, "enough is enough" at the same time. This is a bit of a delicate balance to strike, because if you make the call too soon you stand the chance of alienating your clientele. If you make the call too late, you could be opening your business up to a level of liability that you just won't be able to afford.
Confidence and Skills
Another one of the major factors that you need to become familiar with when operating a bar has to do with what will be required of you on a moment-to-moment basis in such a high intensity environment. Busy nights in a bar dwarf busy nights in a restaurant, meaning that you'll need to develop a certain degree of confidence to keep things moving swiftly and to keep the drinks flowing all night long.
Not only will you need to know how to comfortably mix cocktails of varying ingredients and instructions, but you'll also need to familiarize yourself with the use of beer lines, pouring drinks, serving drinks, serving and dealing with customers and much more.
Even if you're just the operator of a bar and you aren't actually doing the bartending yourself, these are still incredibly valuable skills to learn due to the constant demands that a bar requires. Mastering them means creating the type of environment that people want to spend a lot of time in, which certainly means big business.
RSA Melbourne
These are just a few of the reason why RSA training from Victoria's leading hospitality training program, RSA Melbourne, are so important. Training can help make sure you're prepared for the demands of operating a bar from every angle – from your responsibilities to your patrons to legal obligations and everything in between. RSA Melbourne courses can help give you both the hands-on experience and training that you need to not just enter the hospitality industry, but to truly make a career for yourself in the industry that you love so much.