Part of your business' success in the food service industry is dictated by not what you choose to serve, but how you choose to serve it. People can eat and drink all they want in the comfort of their own home – if you want them to actually get ready, get in the car, drive to your location, and spend a lovely night out, you need to go beyond. A primary factor that plays into the asset of your environment is your staff. A great staff can create an unforgettable experience that people just can't get enough of. Poorly trained staff, on the other hand, accomplish pretty much the opposite – they will drive people away in droves before you know it. Poor training might be holding your business back for a wide range of different reasons, which is where the benefits of RSA training courses come into play.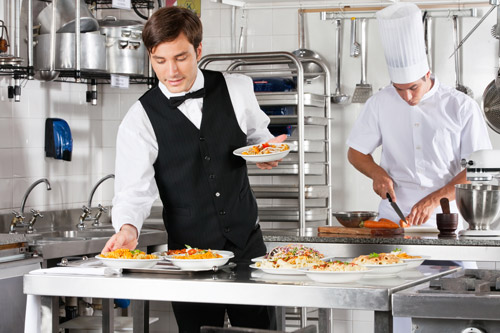 Safe Food Handling
It's About Convenience
If you take a poll of restaurant patrons regarding why they've chosen to eat out instead of stay at home and prepare a cheaper meal for themselves, one of their primary answers will always have to do with convenience. It's easier and faster (and ultimately worth paying more money for) to go out to a nice bar or restaurant than it is to stay in. A poorly trained staff, however, might be negating this huge asset without you even realizing it. A poorly trained staff is more likely to get orders wrong or get flustered when they are suddenly dealing with a larger number of customers than they're used to. At that point the "value" of coming out in the first place starts to disappear, causing people to think twice about making the same decision again in the future – at least as far as your establishment is concerned.
Serving Food is About More Than Just Handling Food
Another one of the biggest reasons why poor training may be holding your business back has to do with the ways in which your staff are interacting with literally every meal that they serve on a daily basis. You could have the best chef in the world working at your kitchen, but it ultimately won't mean anything if meals are being mishandled on their journey between the prep staff and the patrons.
RSA Melbourne training helps get your staff up to speed on not just proper food handling, but safe food handling at the exact same time. Does your staff know what food safety is and why it is so important? Do they know how to monitor food safety in the workplace, identify and assess food safety hazards and take the appropriate steps to mitigate and control these risks if and when they do arise? If the answer to any of those questions is "no," you're looking at a big training-related issue that needs to be fixed sooner rather than later for not just the sake of your customers, but for your business' very reputation.
RSA Melbourne offer convenient hospitality training in the heart of Melbourne's CBD. From bartending and barista courses, to Silver Service Waiting courses and Safe Food Handling and hygiene courses, we have hospitality covered. Contact RSA Melbourne for further information.