With summer upon us, our thoughts naturally turn to cool, refreshing drinks. With that in mind, not much can rival the sweet and herbaceous flavour of high-quality tequila, made from the iconic blue agave of Mexico. Tequila's flavour doesn't abate even when it's ice cold, making it an ideal hot weather spirit. That's why today on the classic cocktail series, we're going to cover tequila!
If you haven't read any of the series before, check out what you can do with gin or classic rum cocktails for more summertime drinks.
Margarita
The margarita is the classic tequila cocktail. Bright accents from lime juice and triple sec's sweetness brilliantly complement tequila's mellifluous tones. Once you have a classic Margarita, you may never want to drink another pre-mixed frozen margarita!
7 parts tequila
4 parts triple sec
3 parts lime juice
salt
First, rub the rim of the glass with lime juice and dip it in salt. Drinking off a salted rim really amplifies the experience, and the little bit that dissolves into the drink makes it even better. Mix and serve on the rocks.
Toronha
You'll notice that citrus juice and triple sec are two of tequila's almost constant companions. This is with good reason, because they're so versatile and varied. The toronha joins tequila with the powerful tastes of grapefruit and grenadine. This one is incredibly easy to make!
4 parts tequila
4 parts grapefruit juice
1 part triple sec
2-4 dashes grenadine
Combine the ingredients with about a quarter litre of ice in a blender and blend until smooth.
Brave Bull
Unlike most tequila cocktails, the brave bull doesn't go anywhere near fruit, instead opting to combine tequila with an unlikely but delicious partner: coffee. It's also probably the simplest cocktail that this blog has ever published. Simply serve this combination on the rocks:
2 parts white tequila
1 part coffee liqueur
Black Widow
By incorporating agave nectar, blackberries and basil leaves, the black widow really showcases tequila's herbaceous notes—tequilas made from agave plants grown in the lowlands of Jalisco, Mexico are especially herbal in character, so if you can get one of those, use it!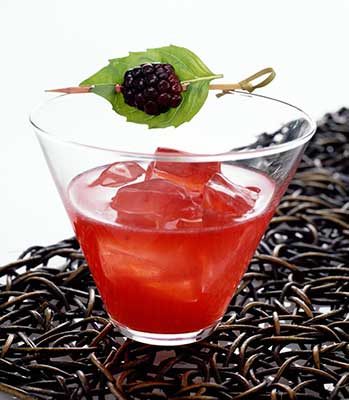 Black Window
3 parts white tequila
2 parts lime juice
1/2 to 1 part agave nectar
3 blackberries
3-4 basil leaves
Muddle all but one each of the blackberries and basil leaves in a shaker, add the liquid ingredients and some ice, then shake. Strain into a martini glass and garnish with the remaining blackberry and basil leaf. Making one of these looks impressive, too!
As you can already see, tequila pairs wonderfully with all kinds of fruit flavours and is frequently seen with citrus along for the ride. However, as the brave bull can demonstrate, tequila can pair with a lot more than just fruit.
Want to learn more about mixing and bartending in general? Whether you're looking for bartending courses or RSA courses in Melbourne, RSA Melbourne has plenty to offer you, so check us out.